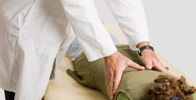 Chiropractic
Choosing the right Chiropractor is an important choice to make. Dr. Gleason and his staff are trained on the latest chiropractic treatments & technologies...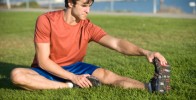 Physical Therapy

Physical therapy involves the interaction between physical therapist, patients/clients, other health care professionals, families, care givers, and communities...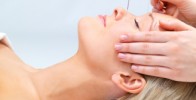 Acupuncture

The ancient practices of acupuncture and Traditional Chinese Medicine have helped millions of people regain and maintain their health...



Haledon Chiropractor
Thank you for visiting the website of
Dr. Charles Gleason
and
Gleason Wellness & Rehabilitation Center
- a professional Haledon based chiropractic clinic. In practice as well as online, Dr. Gleason strives for excellence through superior patient treatment, education and satisfaction.
Located at 460 Haledon Avenue, Haledon, New Jersey, the leading health professionals at Gleason Wellness and Rehabiliation Center are dedicated to helping you experience better health through better living.
A person's health is optimal when the mind and body are working together in harmony. The mind cures the body. Imbalances in one's mind can cause imbalances in one's body.
Combining: Skill & Expertise | Latest Technology | Revolutionary Concepts
The team at Gleason Wellness & Rehabilitation Center is committed to providing you affordable, advanced wellness care strategies that get consistently positive results. Our unique comprehensive treatments aid our clients in stress relief, weight loss, smoking cessation, and all types of pain.
Gleason Wellness & Rehabilitation Center offers an honest, no-nonsense and holistic approach to helping you achieve your health goals.
Our specialized weight loss program is an all-inclusive system that incorporates acupuncture treatments, herbal therapies, massages and dietary recommendations. The program also places an emphasis on teaching patients the dynamic symbiotic effects between the mind and the body in almost every kind of medical condition that patients experience.
Yours in health,
Dr. Charles Gleason, D.C.
Chiropractor
Spinal Educator
Click the animation below to learn more.
OFFICE HOURS
| | |
| --- | --- |
| Mon | 9am-1pm and 3pm to 7pm |
| Tue | 3pm-7pm |
| Wed | 3pm-7pm |
| Thu | 9am-1pm and 3pm to 7pm |
| Fri | 9am-1pm and 3pm to 7pm |
| Sat | by appt. |
| Sun | closed |
Please call for Physical Therapy and Acupuncture hours.
NEWSLETTER SIGN-UP
Sign-up for our monthly health newsletter!
RECENT NEWS ARTICLES
Most recent newsletter articles...
Click article name to view.